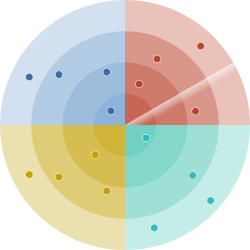 Our team was challenged with a project that involved performing actions based on plain-text requests. Having little experience in Data Science, Machine Learning (ML) and Natural Language Processing (NLP), our initial approach amounted to nothing more than "AI based on if-else statements".
To improve our approach, we invited our Data Science team from London to visit us in Berlin. We learned about some services available to us, best practices and the like, but the biggest takeaway was nailing down a methodological workflow, which has become our go-to approach to tackle any data problem.
Read on to learn our Data Science workflow, with a practical example, and see how it can help you in your projects.