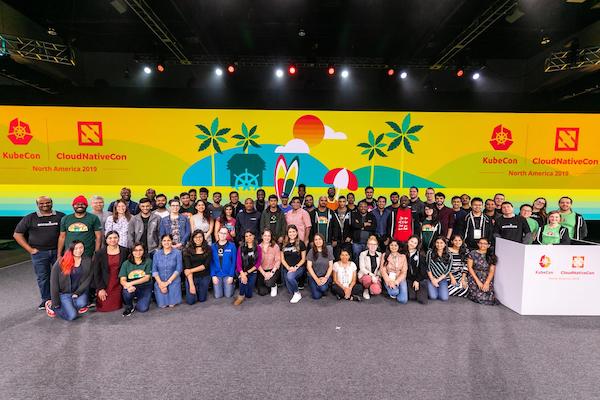 We are happy to announce that Meltwater is sponsoring the Cloud Native Computing Foundation's scholarship program. The program offers diversity and need-based scholarship to individuals who may not otherwise have the opportunity to attend CNCF events.
The Product & Engineering team at Meltwater strongly believes in the value of such programs, and we are glad that we are able to support this cause.
How did this come about?
We regularly run internal unconferences within the Meltwater Product & Engineering team. At the most recent unconference, a small group got together to discuss different ways for us as a company to give back to the communities that we are active in.
First we explored if we could sponsor further open source projects, just like we are already doing for the benthos project. However in the discussions it became clear that at this point we were more excited about finding ways to enable people to get together, share knowledge, interact, and experience something together.
Through Meltwater's membership in the CNCF, we already knew about their scholarship program and the right people to talk to. Further our leadership team was very supportive of this particular idea, as it aligned with other diversity and inclusion initiatives.
How you can help too
To learn more about the impact of the CNCF scholarship program, we recommend these blog posts. Of course we hope that the individuals that will benefit from our sponsorship for the CNCF events will have equally amazing experiences!
If your company also wants to support this program, we recommend that you review the CNCF material about Why Sponsor and specifically the 2021 Sponsorship Prospectus.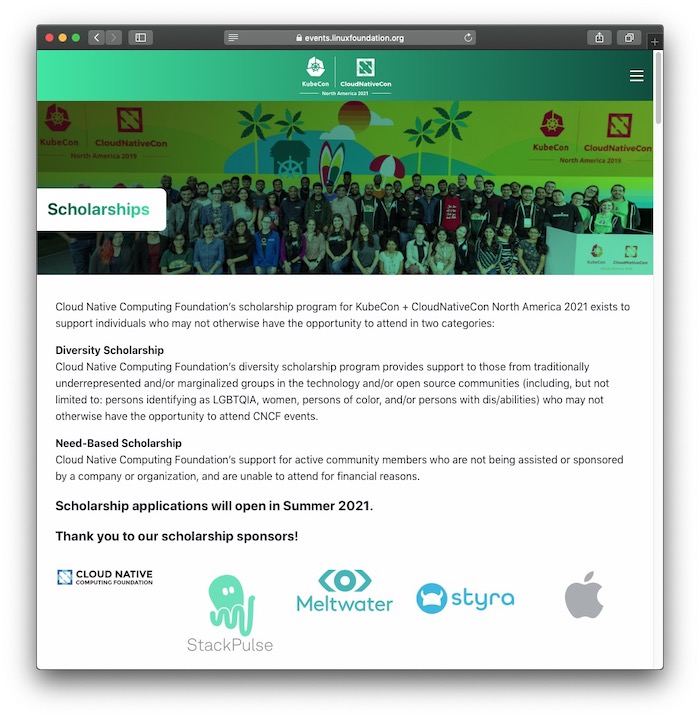 Image credits: (for the lead image) events.linuxfoundation.org/kubecon-cloudnativecon-north-america/attend/scholarships/