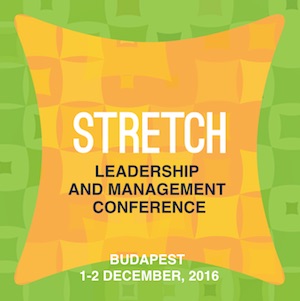 Meltwater is very happy to be Bronze sponsor for Stretch Conference 2016, which will take place in Budapest on December 1st/2nd.
After a big group from Meltwater visited Craft Conference earlier this year, we were excited to see that the same organizers were hosting a leadership & management conference as well, so sponsoring the event was only logical for us.
With Rona Steinrücken & Ola Sundin we also have speakers from Meltwater at the event, which will make it even more fun for us to attend the conference to cheer for them. :)
So we hope to see many of you in Budapest for Stretch Conference 2016!