Today we are putting the developer spotlight on Ruth, Scrum Master for Meltwater Buzz in Bedford, New Hampshire, USA.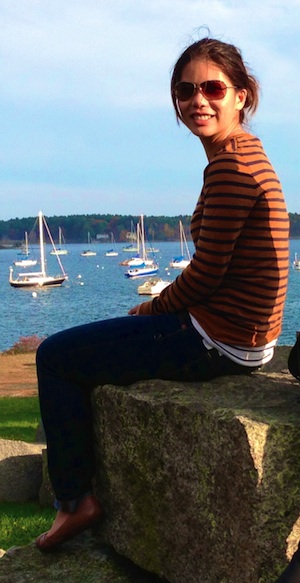 I was born and raised in Kuala Lumpur, Malaysia, and moved abroad in 2004. Growing up, I saw my parents travel extensively for work and pleasure, and since then, I couldn't wait to see the world and experience new cultures.
I graduated with a BSc in Economics, and moved to Philadelphia in my last semester to start the gruelling process of job hunting. At that time, I had no idea what I wanted to do. All I knew was that I had to do something. I came across Meltwater, interviewed and was subsequently rejected after the second interview. Yes rejection hurts, especially when it's something you want badly … but the aftermath and how you pick yourself up after is a life changing experience.
In the meantime, while I continued this job hunting experience, I could not put Meltwater behind me. The interview with Meltwater had completely spoilt and toughened me up. In 2006, Meltwater was a young company at the point of expansion in the US with an innovative, industry changing product. The individuals who interviewed me, clearly enjoyed working there. I wanted it badly. About a month later, on a random evening, the stars aligned. I bumped into the Executives who interviewed me previously, got talking, and long story short, I was hired for a new initiative they were pushing out - they thought I was "persistent".
I've been with Meltwater for about 7 years now. Back then, we were very much a startup, and with any startup comes challenges, roller coaster rides, unexpected hurdles. I started off as a sales consultant in our newly established office in Philadelphia. Two years later, I relocated to London with a team responsible for launching a new product division in the UK.
Two years into London, a defining moment occurred when I was found myself at a crossroad. I could either stay in Business, or move into our Engineering department. I chose the latter intuitively.
That's where I discovered my passion for product development. You know how everyone says "you want to come into work, that doesn't feel like a job, where you're doing things you love, enjoy, and want to keep doing". That's how I felt as soon as I moved. This is how I still feel. I've been tremendously fortunate to have had mentors (not just bosses) at Meltwater. Nicolas Westdahl was a mentor. It was his guidance and encouragement where I found myself in the Engineering department climbing the right ladder under Jim, back then Tech Lead and now Executive Director of Engineering.
For 2 years, I put my heart and soul into various tech initiatives & projects, and started getting recognition for my work. I was then asked to be Scrum Master for the Meltwater Buzz Engineering team.
After 3+ years working and experiencing London as best I could, I relocated back to the US in October 2012. I packed my personal belongings and shipped them off to Bedford, NH, where I started a new chapter.
Meltwater has been and is still an exciting journey. A personal passion of mine is travelling. It was with Meltwater that I was able to experience new cities, countries, cultures and meet people from various walks of life. In the days leading up to a trip, I get this incredible adrenaline rush which lasts a few weeks after I return.
At Meltwater I have been challenged consistently, which is something that motivates me to perform better. To be honest, being challenged scares me. But when you're challenged in a supportive environment, you go all in taking leaps you never would have taken without a good support system. I've been in my new role for about 5 months now, and work with an experienced and skilled management team who inspire me daily. More to come on the new role in a later post.