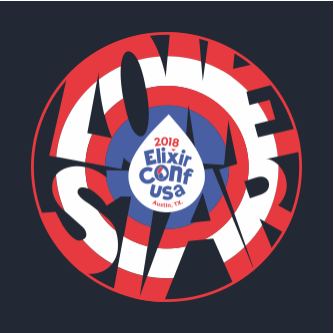 This year's winter in Berlin has been going on for far too long. Fortunately I managed to escape to Texas, USA for a few days to speak at and attend Lonstar ElixirConf 2018.
When I wasn't eating BBQ and remembering what the sun looked like, I saw some great talks and met some amazing people. It was an excellent conference and a great showcase of the talented and vibrant Elixir community.
I've put together a short outline of the talks from the two days, along with my top five talks from the conference.