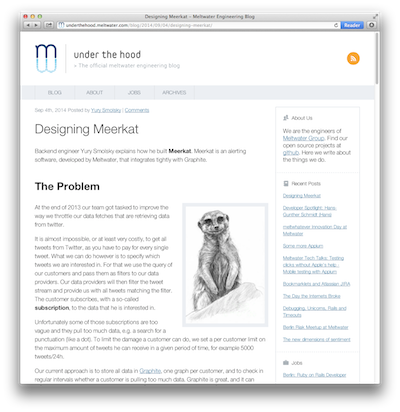 Finally under the hood, our beloved Meltwater engineering blog, got a new design.
We have been running this blog since January 2013 now, and here we talk about technologies that we use in our daily work, we introduce new team members, and post job offers. Blogging has been a great way for us to learn and share new things with a broader community of developers.
While this was all good, we just could not live with the old blog design anymore (see below). Therefore Tristan and Alex, our UX designers and UI developers in Berlin, came up with this new design.