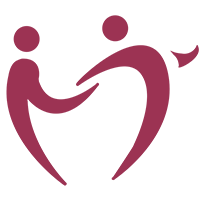 With so many of our own employees and their families impacted by the recent wave of Covid cases and deaths in India, mPowered, Meltwater's employee-led diversity and inclusion group decided to take matters into their own hands and created a micro-donation site to raise money to specifically address the oxygen shortage in India.
Why Milaap?
There were a number of larger, more established charities that Meltwater could have worked with, but our intent was to try to cut out the middleman and get assistance directly to the people who most need it, with as little bureaucracy as possible. Our research led us to Milaap, a free crowdfunding platform for India that, even prior to the pandemic, was already focused on raising funds for medical emergencies. Milaaps ability to pass 100% of donations on to the receiving cause was a determining factor with choosing them as our partner. Although Milaap, headquartered in Bangalore, was actually down over ⅓ of their employees due to Covid, they still were able to quickly work with us to create a co-branded donation site whose proceeds will go towards the purchase of oxygen concentrators.
Meltwater and India
This cause and the need to participate in helping India is very close to our hearts. Meltwater has close ties to India. We have 2 large offices there, in Bangalore and Delhi, along with a very close partner in Jaipur, with over 100 Meltwater team members. We are also the home for many Indian expats across our 55 offices in over 30 countries. We saw, in real time, as our Indian employees (at home and abroad), were becoming ill or watching as their family members were getting sick. We know this doesn't fix the problem, but it was important for many of us to do something, and to stand in solidarity and empathy with our Indian teammates.
Donate Now!
The donation site is public, so please feel free to pitch in and share it with your friends and families as well!
Meltwater-Milaap Donate for Oxygen
There is also further information about the issues and the causes that will help to deliver the aid on that donation site.
For more information about the amazing people and job opportunities in our Indian engineering or sales offices, please visit the Meltwater website.