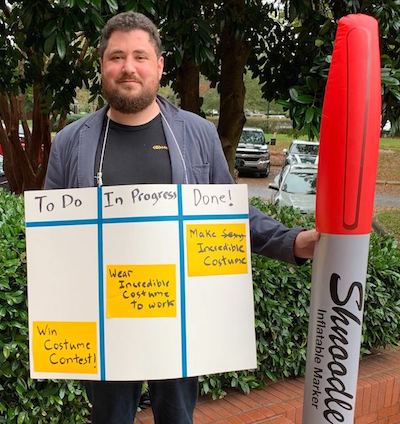 Halloween approaches each year as a surprise, at least to some of us. Especially as Meltwater has offices in 55 locations across the world, keeping track of the regional customs for a given occasion can be tricky (see Geography of Halloween for example). Hence we are fortunate to have local culture ambassadors that keep their national customs alive and show us how it is done.
So without further ado, this year the prize for the best Halloween costume goes to Agile Coach Jeff from our Raleigh office. Make sure you read the tasks on the Kanban board to get the full story! We love it Jeff!
Here another picture where the team discusses how to take a photo of Jeff, all in their well established Agile process. They look committed to the cause, don't they? :)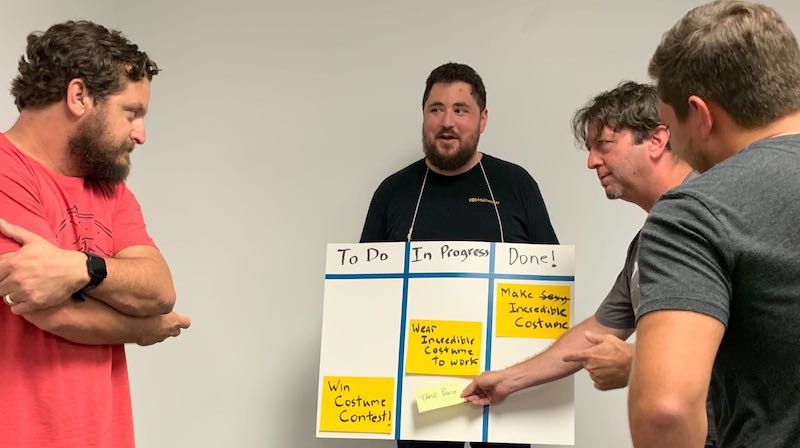 Jeff and team were not the only ones holding Halloween tradition high. Below you see Matt and Joe from our Manchester (NH) office working the T-Rex costume in style!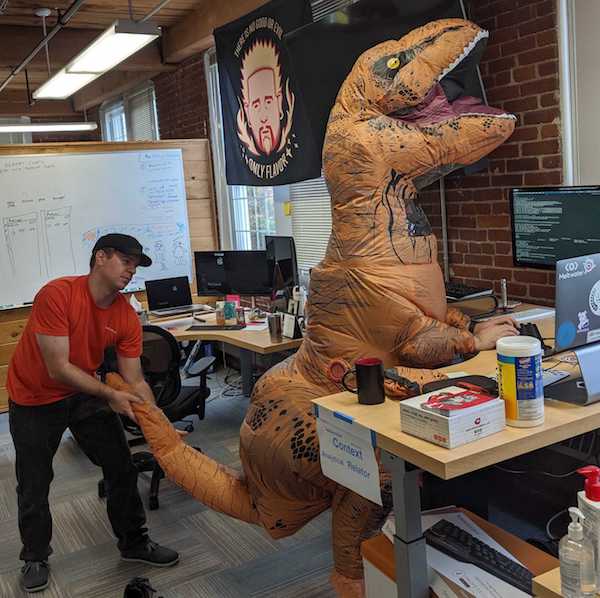 Now to you: What's the best Halloween costume in your Engineering team? Let us know :)