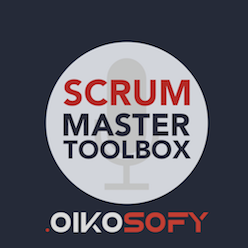 You certainly like podcasts, don't you? Jeff Campbell, an experienced Agile Coach working with Meltwater, recently joined forces with Vasco Duarte to record a series of podcasts for the Scrum Master Toolbox.
In the podcast series they chose a Q&A format, where the audience submits questions that Jeff and Vasco then discussed on the show.
Of the series that consists of 9 episodes we especially like Selling Agile - How to get Buy-In from Management. Not only does is resonate well with the way that we think about Agile, but there is even a little plug to Meltwater in there. :)
Jeff also released the print version of his book Actionable Agile tools, which we can highly recommend as it contains practical tips that an Agile Coach/Scrum Master can use on a day to day basis.
Before we forget, we are looking for an experienced Agile Coach right now to join our teams in Berlin. Check it out, or recommend it to a friend.
We hope you enjoy the podcasts!
Image credit: