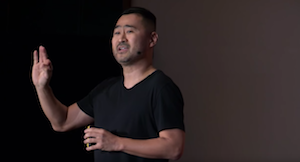 We are very excited to share that in November our CEO Jorn Lyseggen was invited to speak at TEDx in London.
This specific TEDx, TEDx Euston, celebrates the vibrancy, diversity, and potential of Africa as it reflects the ideas and inspired thinking of those who have made an impact in the continent.
In his talk My accidental Path to Philanthropy, Jorn shares his story of how Meltwater opened the Meltwater Entrepreneurial School of Technology (MEST) in Ghana in 2008.
Jorn started his talk with this comment: "I have never been a tree hugger, and I've never been on a mission to save the planet. I accidentally found myself becoming an accidental philanthropist."
Watch his talk here…