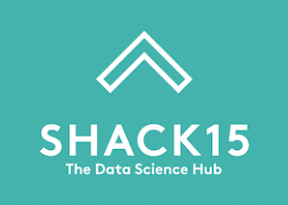 Meltwater is proud to present SHACK15, London's first co-working space dedicated to data science startups. With the distinct advantage of Meltwater being such a global company, we are able to offer our members automatic access to a network of hot desks from Silicon Valley to Sydney via New York, Berlin, Stockholm and Singapore.
SHACK15 was created to build an ecosystem around key players in the field of data science: startups, academics, newbies, experts and investors. If there are synergies between the startup/idea and Meltwater, we provide opportunities for them to pitch for seed funding or work in partnership with us.
Located in the heart of Shoreditch, London's equivalent to Silicon Valley, SHACK15 offers over 30 hot desks, meeting rooms, phone booths, an event space and what we are probably most excited about – our own cafe/bar area :)
SHACK15 is currently actively recruiting data science start ups in London looking for fixed desks. Check out our website: www.shack15.com
Follow SHACK15 on Facebook, Twitter and instagram.