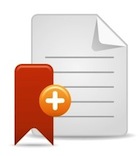 Bookmarklets are bringing back hackability to the internet. They help automating little repetitive tasks and making webpages dance. In this post Amer Hamzeh tells us how he fell in love with bookmarklets and why.
How did I find out about bookmarklets?
My first encounter with bookmarklets was while I was doing a Front-End Development Course a while back. Back then the Harlem Shake was the meme of the day. The cool kids in the back were gathering around a laptop and laughing about what I though was yet another Harlem Shake video. Turns out the whole internet was literally doing the Harlem Shake thanks to the people over at Moovweb Developers. Check out the original blogpost and give it a go or check out the Harlem Shake Bookmarklet in action in this video:
What do I use them for?
I brushed bookmarklets off as simple fun and games until I came across the Github Pull Request Bookmarklet by the engineers over at Airbnb. They use them to streamline their pull requests and increase visibility. Here is what it looks like: